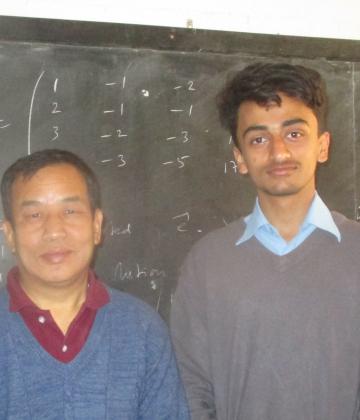 Samvandha Dev Pathak
Education:
Higher Secondary Level (Completed)
Teaching Experience:
4 Years
Teaching Location:
Student's home or My own place
About Me
Hi everyone, I am Samvandha Pathak and I studied in Budhanilkantha School. I taught Mathematics and Physics at a reputed college of Nepal, Trinity International College, to A level Students. I scored straight As in my A level and I wish to help many brothers and sisters out there to achieve the same score. Thanks.